"Our business relationship with VEST USA continues to be a positive and profitable venture for us. Utilizing MDTools has provided an intuitive and powerful software solution for BRCA, one which continues to evolve, continually develop, and be supported by very experienced people. Not only is VEST knowledgeable in software development, but they understand the fluid power business, and the challenges associated with hydraulic integrated circuit design.
Using MDTools, we have been able to cut our manifold block design times by 50% versus our previous CAD solution, and we look forward to leveraging even further the 3D Cad model by integrating their CAMit technologies in our Manufacturing processes moving forward.
Thanks to VEST, the future of manifold design and Manufacturing in a 3D environment has never look brighter."
Jim Lambert C.E.T.
Systems Design Manager
Hydraulic Business Unit
Bosch Rexroth Canada Corp.
Canada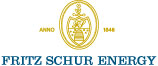 "Fritz Schur Energy has been using MDTools for design of hydraulic manifolds since 2007, and we are very satisfied with the application and VEST USA / Taunus-IT as suppliers.
In general we are saving up to 50% of the design time for the new manifolds thanks to easier overview and a huge library of standard cavities, and we have minimized the risk of design-errors thanks to the built-in design control functions in MDTools.
For us it's a huge advantage that the application is running as an add-on to our existing CAD-software, which means that the users get along with the programme very fast.
Also VEST USA and Taunus-IT in Germany are always responding very fast, both in terms of sales and support, and we have an image of a very professional organisation with a high level of knowledge about hydraulic manifold design."
Robert B. Juul
Technical Project Engineer
Fritz Schur Energy AS
Denmark